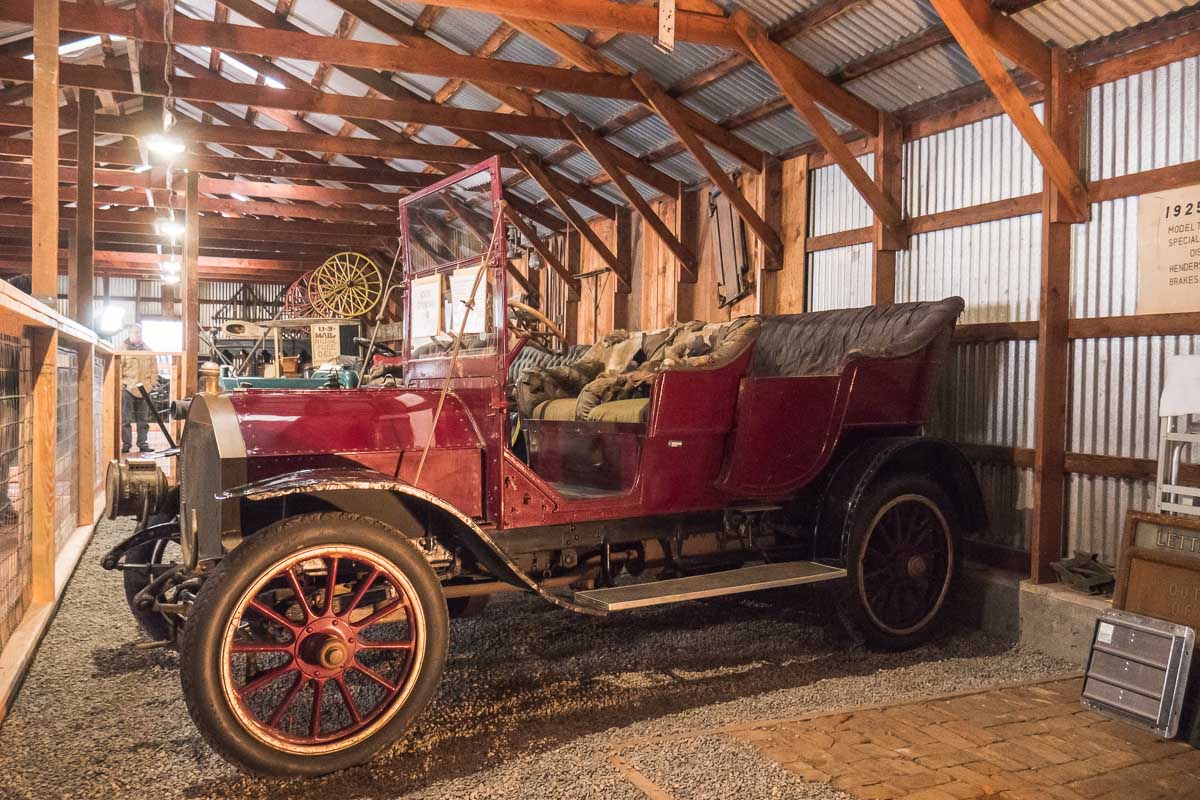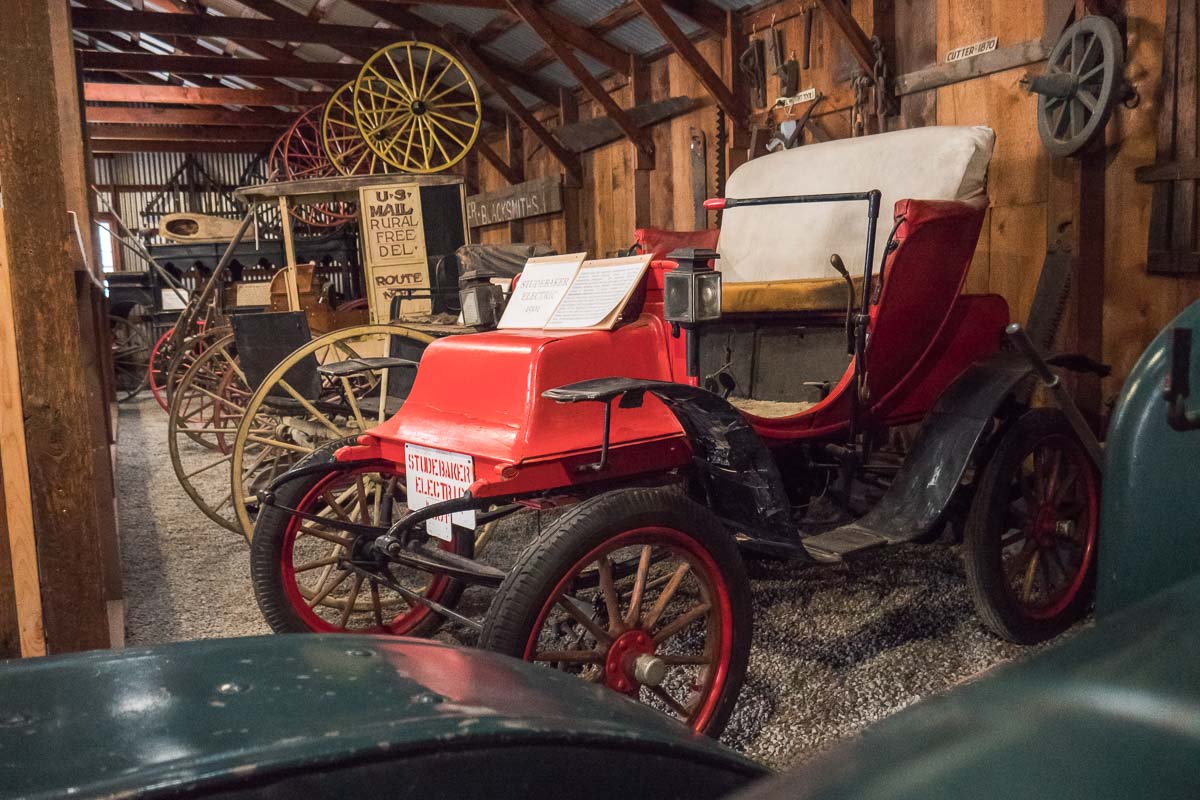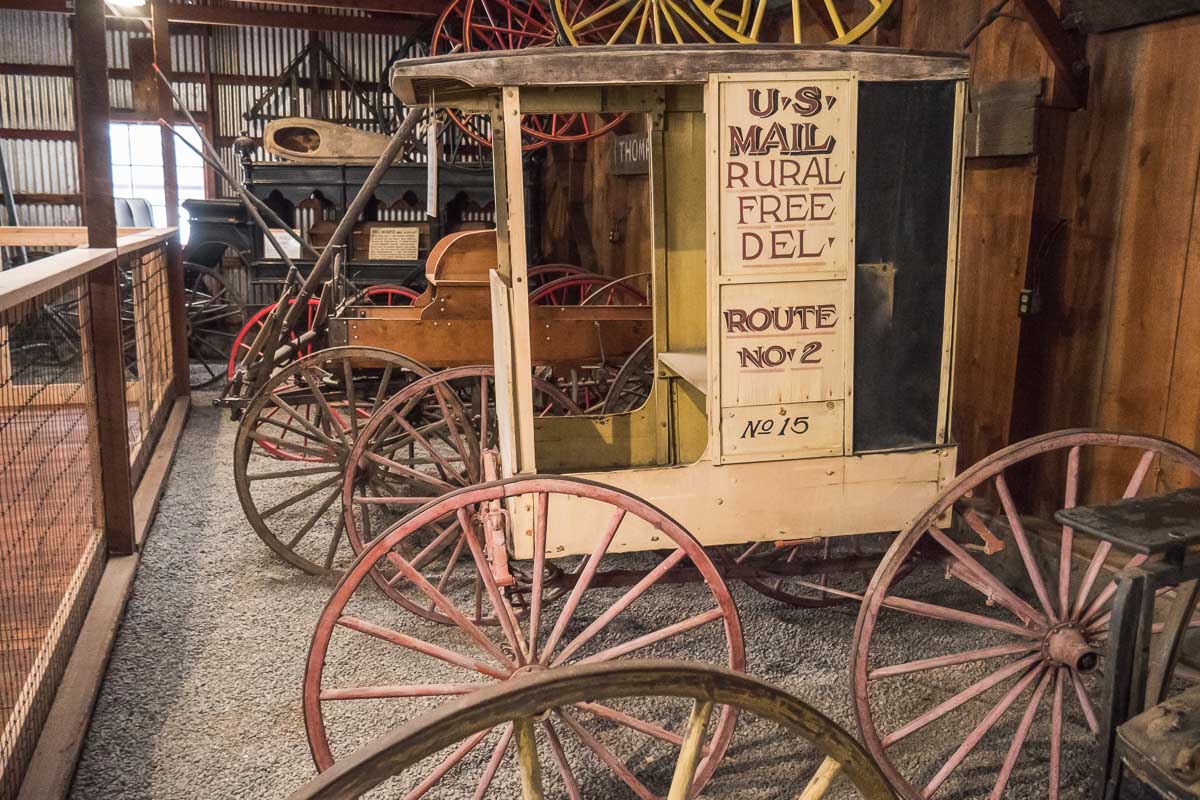 Fort Dalles Museum houses an historic collection of wagons and antique vehicles. The collection holds over 30 wheeled vehicles, including a stage coach, buses, road-building equipment, a covered wagon, two horse-drawn hearses, and two surreys, one of which was owned by Oregon Governor Zenas Moody. A portion of these antique vehicles were entrusted to the care of the museum by the American Legion Post #19. In addition, several early 1900's vintage automobiles give visitors a look into the past of the "horseless carriage." The vehicles, like all antiquities, are subject to the process of aging. In order to preserve these historic vehicles, conservation steps need to be taken. However urgent the need for conservation of the vehicles, even more urgent is the need to replace the buildings in which they are stored. It is the opinion of professionals who have surveyed the collection that efforts to preserve and protect the individual vehicles will be useless if they cannot be moved into a proper facility.
In September 2009 the Fort Dalles Museum Anderson Homestead Foundation was created as a 501(c) 3 organization to benefit Fort Dalles. In August of 2010 the foundation was granted tax-exempt status by the IRS. Our current project aims to fund the construction of a modern vehicle building to house our antique vehicle collection.
It is essential to the preservation of this historic vehicle collection that we first raise the funds for a new vehicle building to house the collection. Once that is accomplished, we will be able to begin work on conserving the vehicles themselves.
Donations for the preservation of this historic vehicle collection can be made to the Fort Dalles Museum/Anderson Homestead Foundation, a tax-exempt 501 (c) 3 organization, P.O. Box 591, The Dalles, Oregon 97058.